Are you considering the possibility of renting out your residence? Understanding the requisite insurance coverage to safeguard oneself and one's investment is of paramount importance, irrespective of whether one aspires to assume the role of a full-time landlord or seeks to generate supplementary income by renting out their property on Airbnb or similar sites. In this article, we will address frequently asked issues pertaining to the practice of renting out one's residential property, while also providing an overview of the necessary insurance coverage that should be obtained.
Understanding the Risks
The act of renting a house can yield financial gains, however, it is accompanied with inherent risks. Homeowners who opt to rent out their property to tenants may encounter several hazards, including property damage, liability challenges, and natural calamities. This is where the provision of coverage from an insurance provider proves advantageous.
Homeowners Insurance vs. Landlord Insurance
It is crucial to recognize that standard homeowners insurance frequently lacks sufficient coverage for rental activities prior to commencing the process of renting out one's residence. The coverage provided by your homeowners policy is limited to the period during which you personally reside in your house, and does not extend to instances when you have tenants occupying the property. There is a potential risk of being inadequately covered if one opts for a conventional homeowners policy while engaging in property rental activities.
Table: Key Differences Between Homeowners Insurance and Landlord Insurance
| | | |
| --- | --- | --- |
| Aspect | Homeowners Insurance | Landlord Insurance |
| Coverage for property damage | Yes | Yes |
| Coverage for rental income loss | No | Yes |
| Liability coverage for tenants | Limited | Yes |
| Coverage for landlord's personal property | Yes | Optional |
| Legal protection for eviction | No | Yes |
Landlord Insurance: What It Covers
Landlord insurance, sometimes called rental property insurance, is created to safeguard property owners and landlords. Multiple important protections are included:
Dwelling Coverage: It functions similarly to home insurance in that it reimburses you for repairs to your building after an insured event like a fire, act of vandalism, or natural disaster.
Loss of Rental Income:Landlord insurance can compensate you for lost rental income if your property is rendered uninhabitable due to a covered loss.
Liability Coverage: This will help pay any medical bills and legal fees incurred in the event that a renter or guest is injured on your property.
Personal Property Coverage (Optional):You can get extra insurance to safeguard your things in the event of a fire, flood, or theft while they are stored in the rental property.
Tenant Insurance
Tenants should be required to carry their own renters insurance in addition to the landlord insurance that protects your property and legal obligations. Protecting your tenants' goods and offering them liability protection is easy with tenant insurance, often known as renters insurance.
Why Tenant Insurance Is Crucial:
Tenants' belongings are protected from loss due to fire, theft, and other risks.
Offers protection in the event that a tenant mistakenly causes injury to a third party or damage to the property.
Tenants are more likely to act responsibly when they know their activities will have a direct impact on their own wallets.
Tenant insurance requirements might help you avoid legal battles and give your tenants peace of mind in case of an emergency.
Rental Platforms and Insurance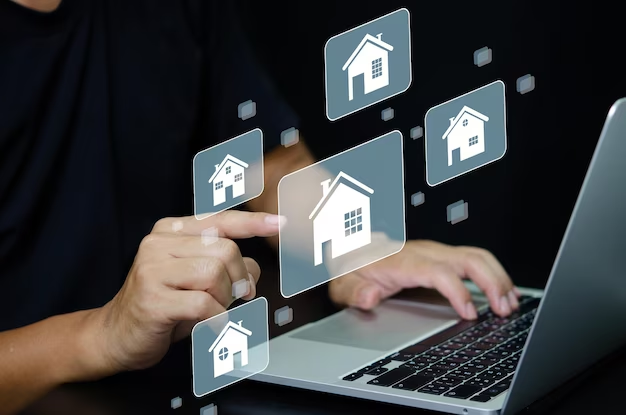 Knowing the insurance policies of short-term rental platforms like Airbnb, Vrbo, and Booking.com is important. These systems may provide certain host protection features, but these may be limited in scope.
Table: Understanding Rental Platform Insurance
| | | |
| --- | --- | --- |
| Rental Platform | Host Protection Program | Key Points |
| Airbnb | Host Guarantee | Up to a predetermined limit, property damage is paid for. Not include community areas. |
| Vrbo | Vrbo's Host Guarantee | Pays for repairs up to a set limit in the event of property damage. Not include community areas. |
| Booking.com | Booking.com's Partner Guarantee | Inadequate protection against loss and theft. The specifics of the agreement are subject to change. |
These host protection programs may help pay for part of your medical expenses, but you shouldn't count on them. Limitations in coverage and exclusions for some events and types of property are common.
Conclusion
The rental of your home can be a rewarding business venture, but only if you take the necessary precautions to safeguard your investment and yourself. Landlord insurance, which includes protection against damage to property, legal liability, and lost rental revenue, should be purchased in addition to a standard homeowner's policy. Tenant insurance can help reduce conflicts and provide your tenants more peace of mind, so be sure you demand it.
Don't put all of your faith into the insurance packages offered by your rental platform; they have their limits. If you take the time to learn about and implement best practices regarding insurance for rental properties, you may start your adventure as a landlord with peace of mind.
FAQs
Q1: Can I use my existing homeowners insurance when renting out my house?
No, rental activities are not typically covered by a normal homeowners policy. Landlord insurance is something you should think about getting.
Q2: Do I need landlord insurance for long-term rentals?
Yes, both short-term and long-term landlords should consider purchasing insurance. Protection against loss of rental income, legal liabilities, and property damage is all included.
Q3: What if my tenant damages the property?
Tenant-caused property damage is often covered by landlord insurance. However, it is critical to keep records of the damage and adhere to policy while filing a claim.
Q4: How can I encourage tenants to get renters insurance?
Tenants can be required to have renters insurance by including this provision in the lease. You can also suggest insurance companies and explain why it's important for tenants to have coverage.
Q5: Are there any exclusions in landlord insurance policies?
Yes, it's possible that there are restrictions or limitations in your landlord insurance. Tenant carelessness, ordinary wear and tear, and specific risks are common causes of exclusion. Read your insurance in detail to learn what protections you have.
Q6: Can I switch between homeowners insurance and landlord insurance when I'm not renting my property?
Yes, you have the flexibility to toggle between the two policies. Get in touch with your insurance company to discuss a policy revision once you've decided to rent out your home.
Q7: What factors affect the cost of landlord insurance?
Location, age, number of units, and coverage limits are just few of the variables that can affect the total cost of landlord insurance. Getting multiple estimates is a great method to compare prices.